"The Sheryl and Tom Duet
set a fresh contemporary standard for close two-part harmonies infused and influenced by early rock and roll."
---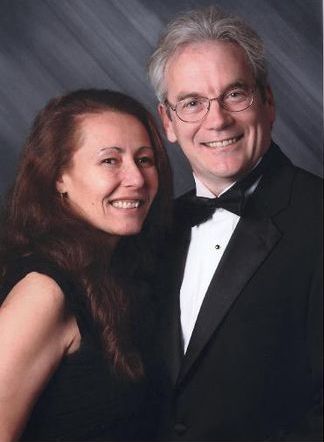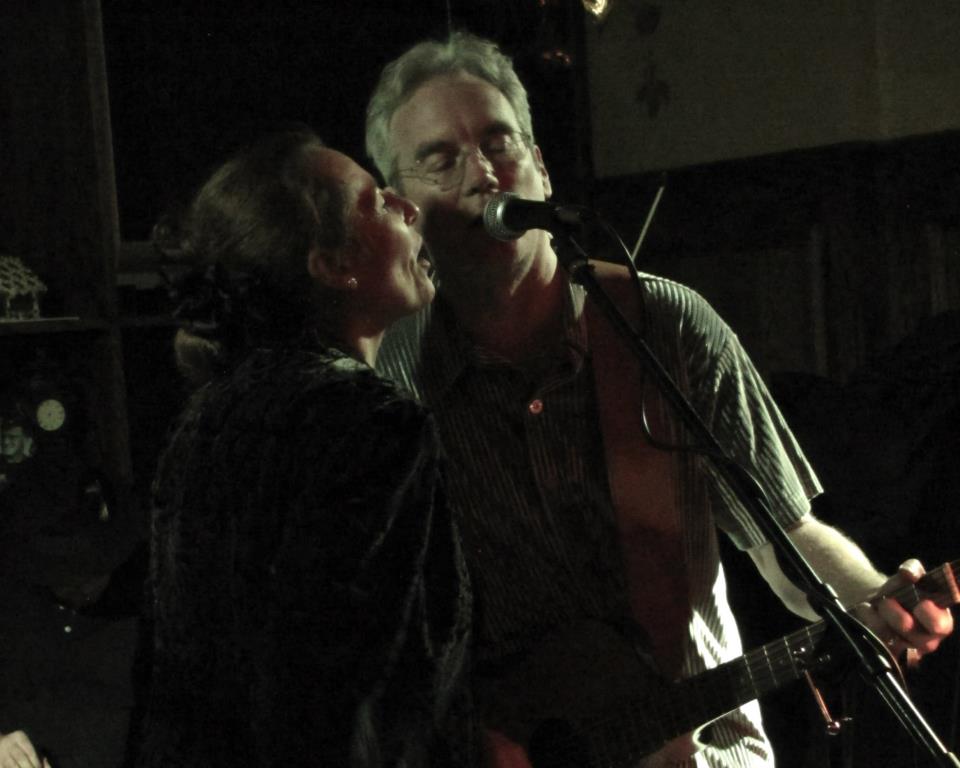 ---
---
You are invited to join in the Fun!
The Sheryl and Tom Duet and Friends band perform in festival environments in the Illinois/Wisconsin area. They provide an upbeat fun quality performance suitable for all ages with roots rock covers and original music.
Billed as "The BEST original songwriters that Chicagoland has to offer!" their original music has a tight harmony sound.
Frequently found performing on stages at Chicago O'Hare International Airport. Sheryl and Tom were selected as NATO Entertainment in May of 2012, invited to celebrate O'Hare's 50th Anniversary in March 2013, Military Appreciation Month in May 2013, in October for City of Chicago Artist Month Showcase, and in December will perform on the main stage at Chicago Midway International Airport.
In April, they supported FREE CONE DAY at Ben & Jerry's Scoop Shop in the Glen, Glenview to support Supersibs!
A main stay with the Wilmette Arts Guild since 2002, they were featured at the April 2013 Artist Showcase & "Glittering" Reception.
Supporting the arts is important and The Sheryl and Tom Duet and Friends returned to The St. Charles Fine Art Show stage at River Rockhouse, St. Charles, IL in May.
In June The Sheryl and Tom Duet and Friends began their 2013 WI tour with a debut at Taste of Wisconsin Dells, and in July, where a white tiger opened for the band! They returned to Food Folks & Spokes Festival Kenosha, and The Racine County Fair Runzheimer International Stage.
In August they returned to support Lake Shore Weekend for Kids, Manitowoc; a benefit for Children's Hospital of Wisconsin and Children's Miracle Network.
New Years Eve, Sheryl and Tom with Friends (and Old Town School of Folk Music Legends) Chicago Bob and Annie Mac, will ring in the New Year 2014 at Trattoria Gianni, Chicago!

In 2011 The Sheryl and Tom Duet opened the stage for national country artist Darryl Worley at the Iroquois Center for Performing Arts, Watseka Theatre, and also had live radio appearances on The Scott Alan Show WJJG radio 1530AM, Elmhurst IL, and WXNU X-Country 106.5FM RadioActive LIVE.
In a review of their first CD Just Dance, Andy Argyrakis wrote, "Cast in the tradition of Elvis Presley, Buddy Holly, and The Everly Brothers, The Sheryl and Tom Duet and Friends sound like they could fit right into a "Happy Days" episode throughout Just Dance…" (Just Dance may be purchased in MP3 format on Amazon.com.)
What a great year for The Sheryl and Tom Duet and Friends!
Contact Sheryl at playnicekids@comcast.net
Just Dance
like there's no tomorrow
Just Dance
like nobody sees
Just Dance
like your time is borrowed
'Cause you're the only one that you have to please
Do Bop a Diddy Diddy Doo!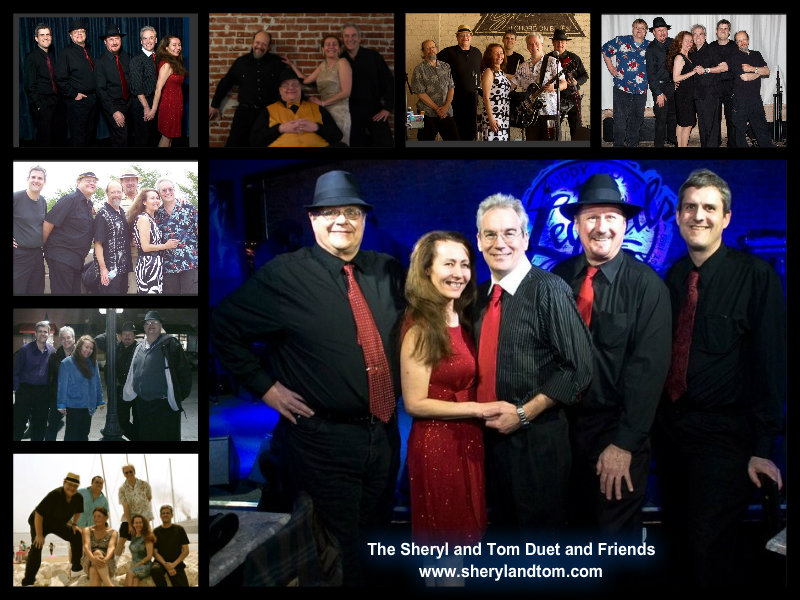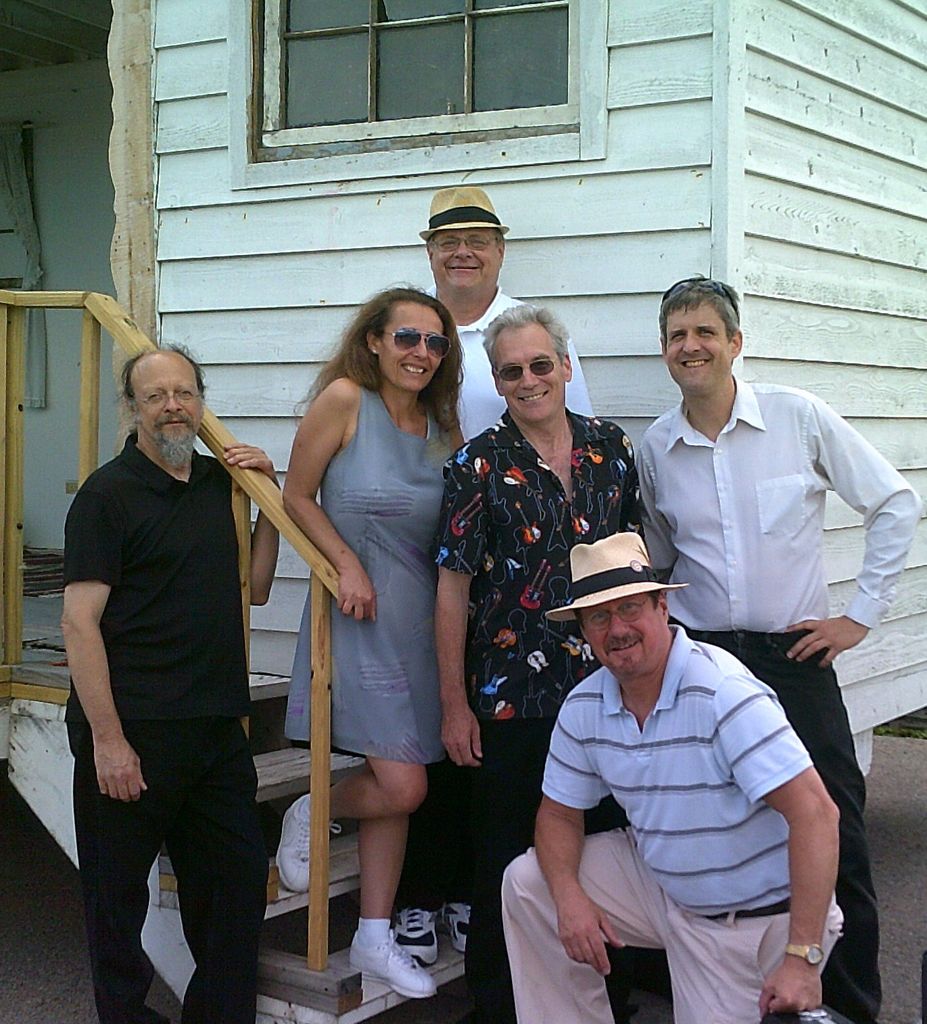 www.sherylandtom.com